3 results total, viewing 1 - 3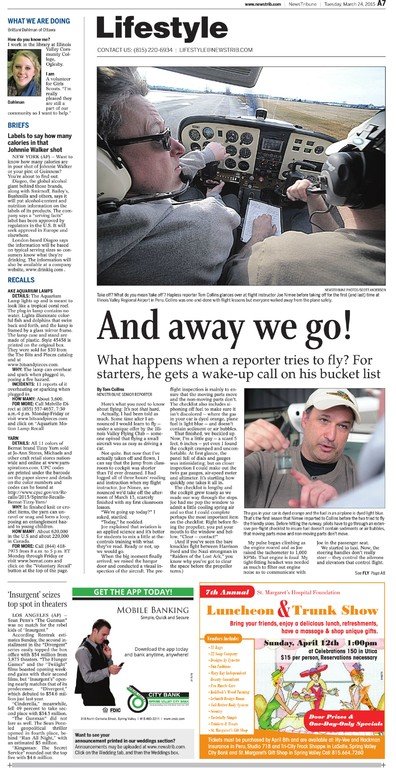 PROVIDENCE, R.I. – It's a new day at the NewsTribune in La Salle, Illinois, where print circulation is up, and the leadership and staff are celebrating a turning of the tide.
more
By Carolyn Flynn
|
3/14/16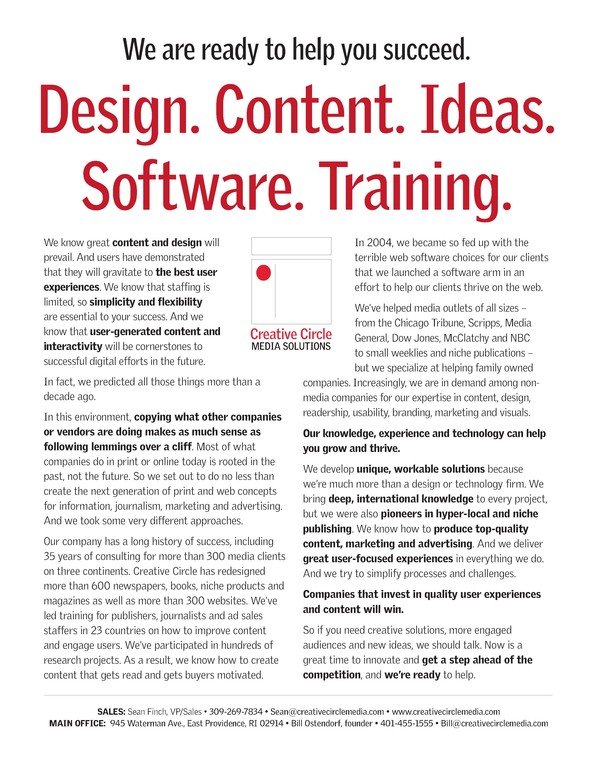 We've got a 30-year track record of helping media companies thrive! We deliver success! Learn about our approach and philosophy.
more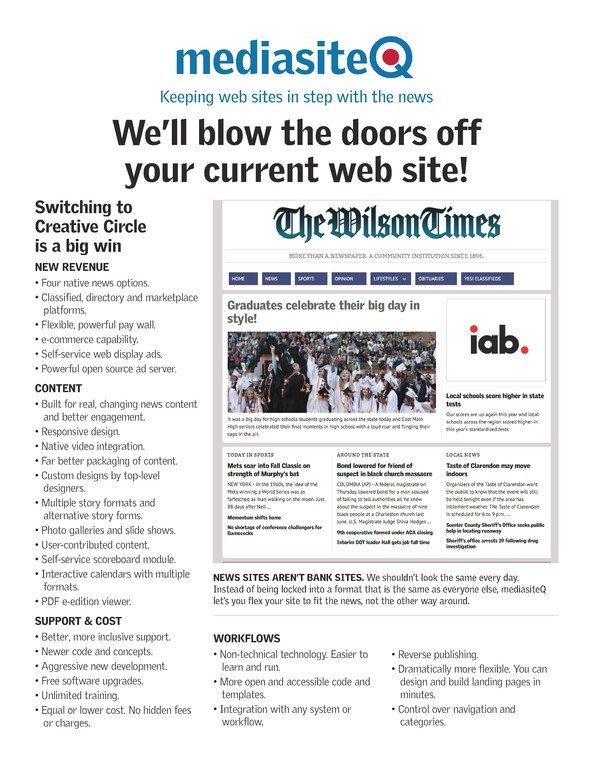 We've created the most flexible and easy-to-use CMS platforms anywhere. It's content-centric, user-friendly and fully customizable.
more