3 results total, viewing 1 - 3
We are the only company that can help you grow your readership, revenue and audience in print and online. We provide dynamic web sites, truly new revenue streams, print redesigns, cost-effective print production software, energizing editorial and advertising training, management consulting and high quality outsourcing services for our newspapers.
more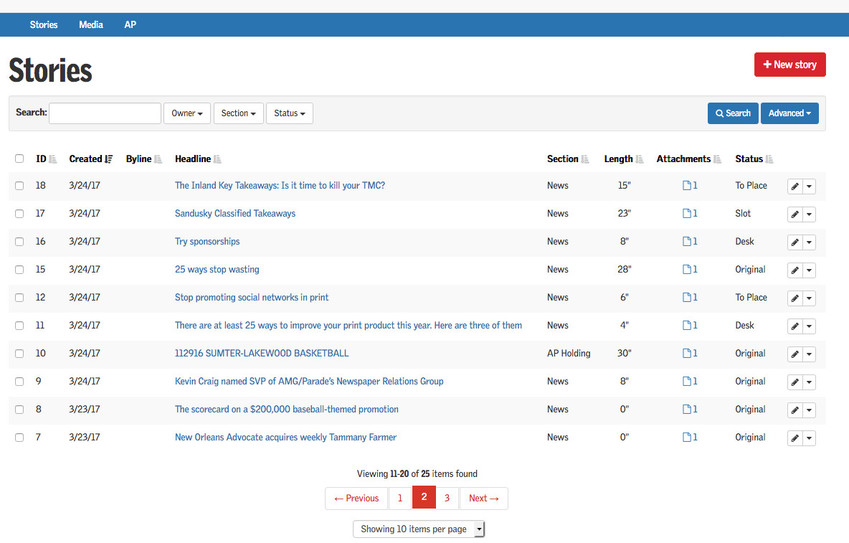 For a long time, people asked us which editorial system we would recommend. It was a tough question. We are very familiar with most of the industry's options, and they all have fatal flaws. The …
more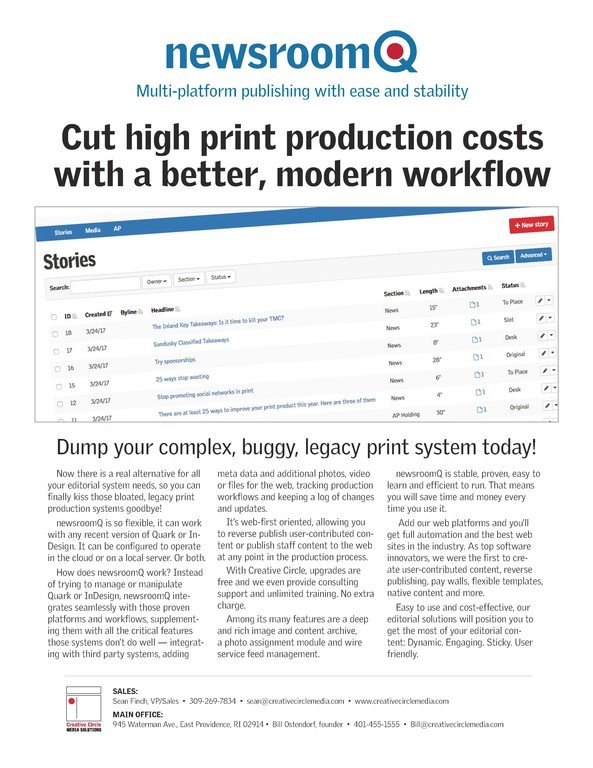 Finally! An editorial production system that's easy and efficient to use, stable and works with any recent version of InDesign or Quark. It will save you time and money and your staff will love it!
more