3 results total, viewing 1 - 3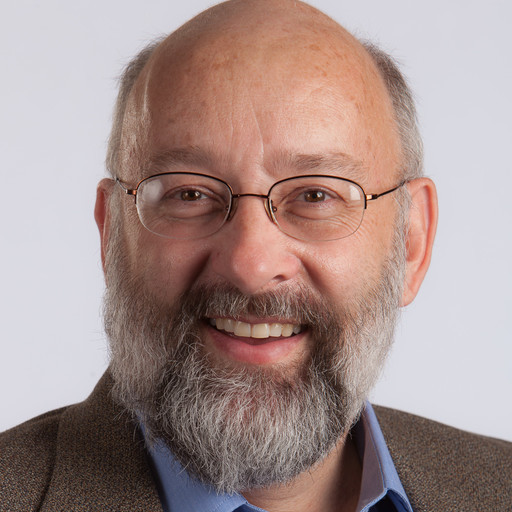 Bill Ostendorf is president and founder of Creative Circle Media Consulting, a network of talent he has been building for more than 20 years.
more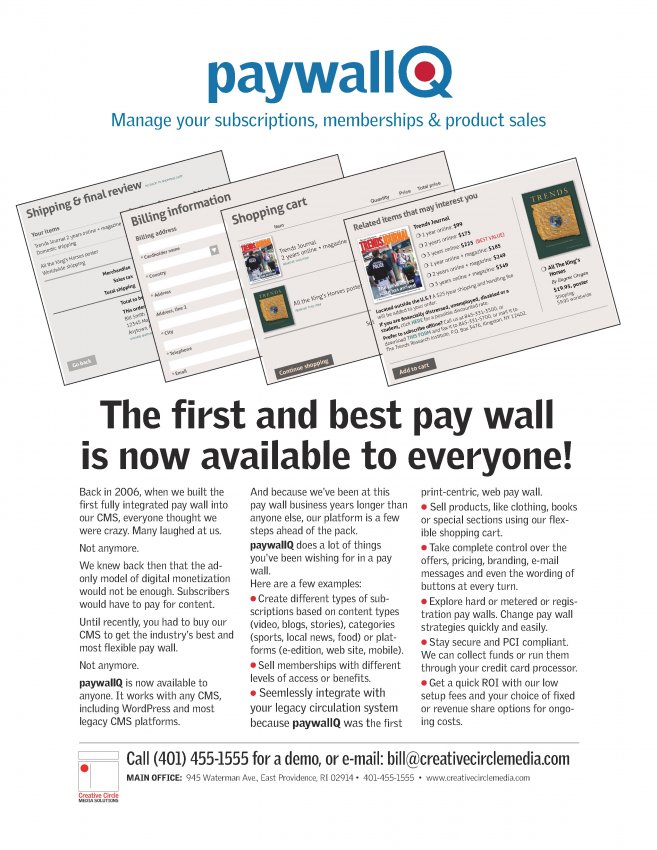 Back in 2006, when we offered the industry's first fully integrated pay wall into our CMS, everyone thought we were crazy. Many laughed at us. Not anymore. We knew back then that the ad-only …
more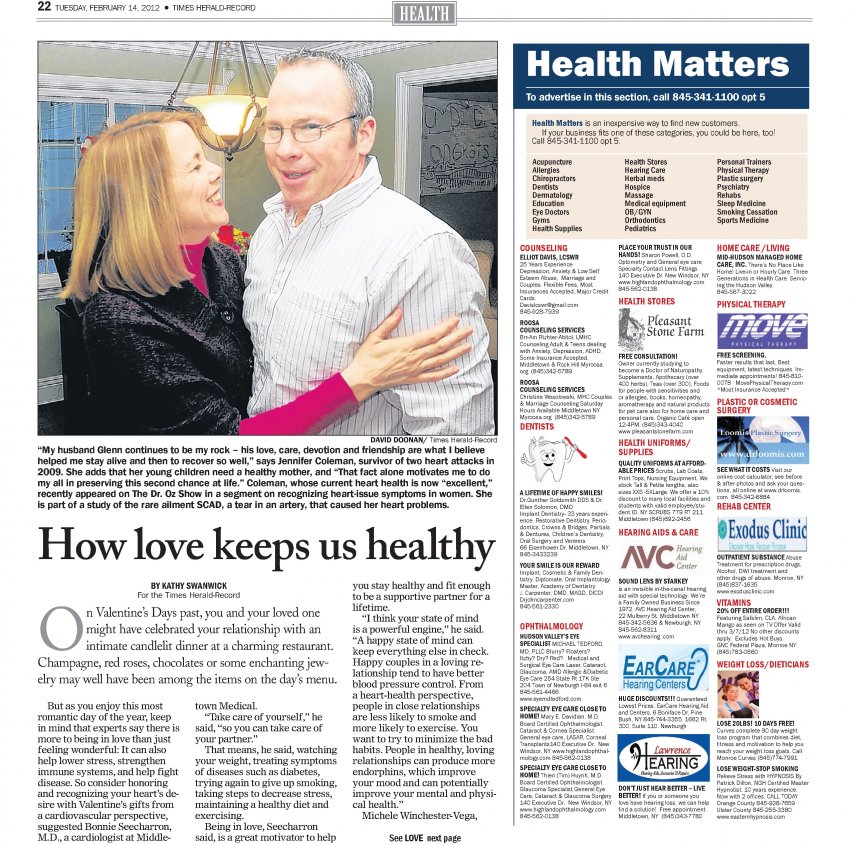 Instead of bemoaning the loss of old categories in classifieds, a strategy of developing new categories has turned into significant print classified revenue growth at the Times-Herald Record in Middletown, N.Y.
more